What The Frog  is a board games studio based in Gdańsk, Poland. We find great pleasure in designing and developing games which trully engage players.
Our first project was Elect - beauty illustrated dark fantasy card game design by Krzysztof Głośnicki, artist Katarzyna Malinowska.
- What The Frog
Elect
Elect is a tactial card game for 2-4 players and it's full of intrigue, dark magic and violence. Inside you will find 100 cards with top-notch artwork. The game was funded in 2018 on zagramw.to - a polish crwodfunding portal. We have achieved over 300% funding and gathered over 700 backers.  During the camplain 3 expansions were unlocked as well as many other add-ons and accesories.  If you enjoy  ruthless rivalry, creating lethal combos and a tactical expirience this is the game designed for you. Enter the world of Elect now!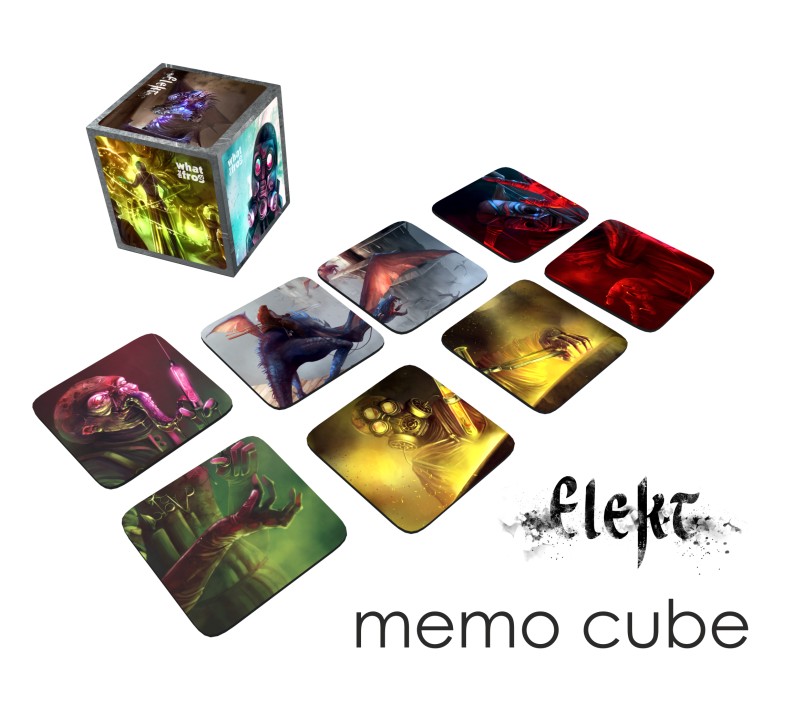 Elect Memo Cube
With Elect card game comes a smaller and handy game. Illustrations from Elect were put into this unique Memo where you have to find two parts of the same image. Elect Memo Cube is a great filler or a gift for kids. See more photos here.